You might have seen football games where footballers put on black armbands. However, do you know why they wear it? In the course of this article, we will be covering examples and elucidating why players wear black armbands. Without further mouthing, let us delve in.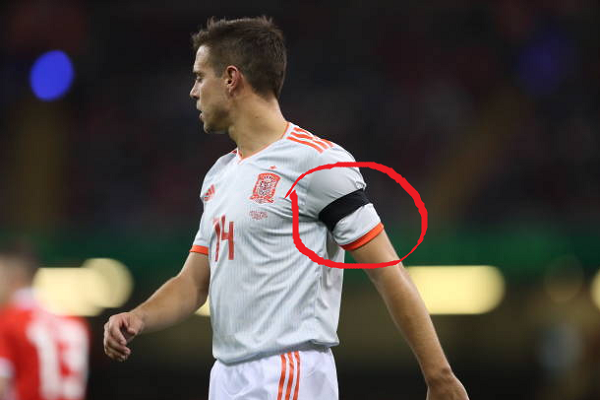 1. They Wear Armbands As A Sign Of Respect To Someone That Passed Away
Footballers wear armbands as a way of showing respect to someone that has passed away. When someone significant dies, there will be some minutes of silence, where the players will pay their final respects. This is usually done for a person that is symbolic of the club or was a part of the development of the club.
A practical example is the late club owner of Leicester City who died in a helicopter crash. Vichai Srivaddhanaprabha was a key person that helped Leicester City to win their first-ever Premier League title. As a sign of tribute, the players in the next game against Cardiff City wore black armbands.https://www.youtube.com/embed/tMhhzOZlCkI?showinfo=0
Another example was when Barcelona paid tribute to the late Diego Maradona. Messi was the centre of attraction because he had a special relationship with the late Maradona. Barcelona players before the game were all wearing black armbands.
2. They Wear It As A Way Of Paying Respect To Victims Of Tragedies
It is important to note that another reason why players wear black armbands, is so that they can show tribute to victims of tragedies. The tragedies, in this case, might or might not be related to football.https://www.youtube.com/embed/zwJ0WBEwghA?showinfo=0
A practical example was when Manchester United and West Ham players wore black armbands, to pay respect to the Chapecoense plane crash in 2016 that killed 77 persons on board. Chapecoense is a football club that lost its players in the clash. The plane according to "Mirror.co.uk" crashed near Medellin, Colombia, on the 28th of November 2016.